Here are the best iPhone 14 hacks, tips and tricks to make the best out of your phone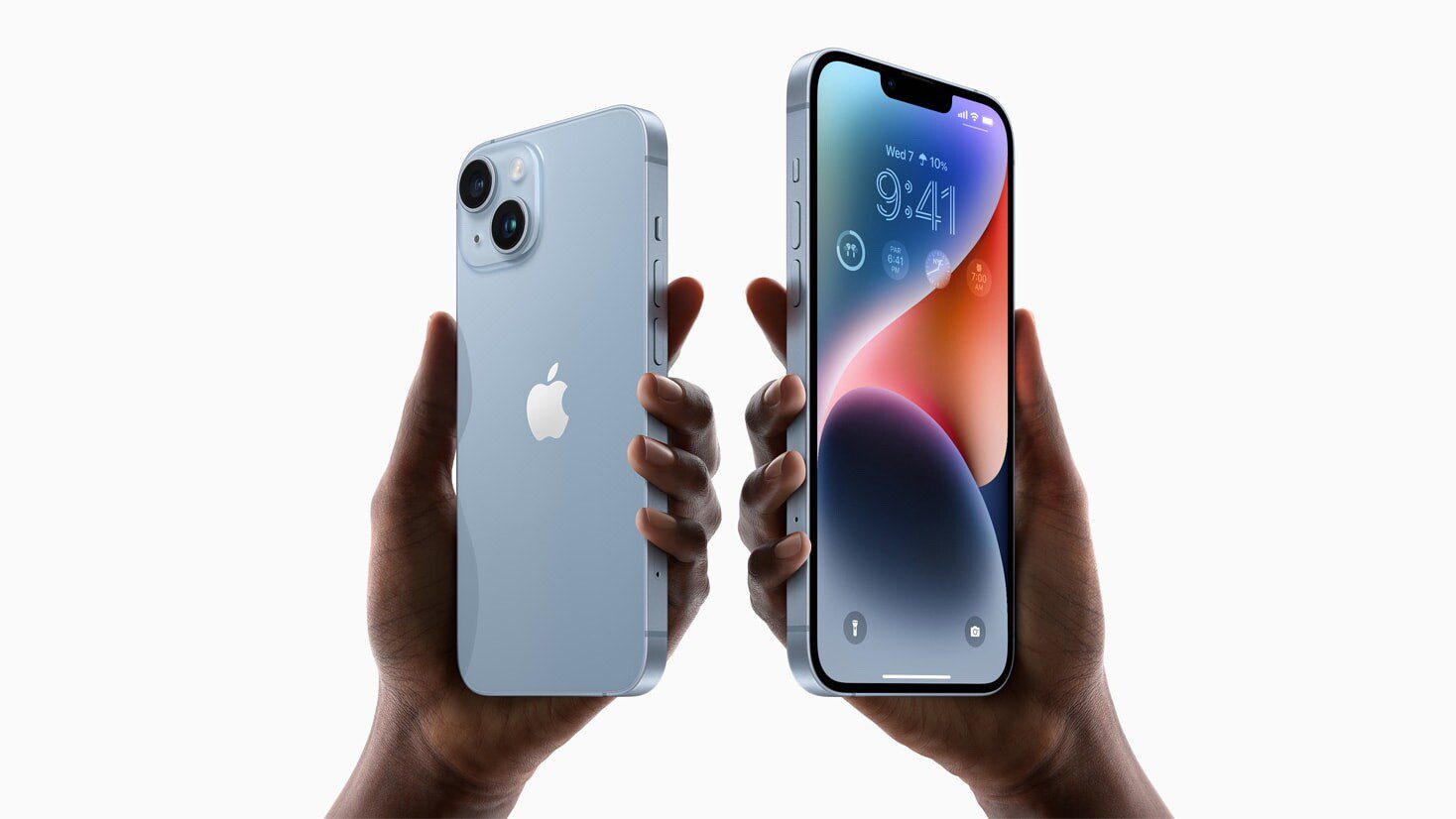 As one of the best smartphones in the world, the iPhone 14 is packed with handy features. Apple's iOS has many hidden cool iPhone 14 hacks that enable you to use your device to its fullest potential.
Want to learn more about these small, hidden features on your iPhone 14? Let's look at some of the best iPhone 14 hacks, tips and tricks you need to try on your device.
1. Adjust the Brightness of Your iPhone 14's Flashlight
Let's face it, even if you're a long-time user, you probably have been blinded at least once by your iPhone 14's flashlight.
That's because the default brightness is at 100% for some reason. You can adjust the flashlight brightness if you don't need this overpowering amount of light.
Access your iPhone 14's Control Center and long-press the Flashlight icon. There are four levels of brightness. Tap and swipe downwards to lower the brightness.
2. Do a Voiceover While Recording Your iPhone 14 Screen
The screen recording feature on your iPhone 14 records system sounds. But what if you want to provide some commentary or verbal explanation in addition to your screen's content?
To do so, go to the Control Center and long-press the Screen Recording icon. Tap the Microphone button to turn it on. This setting records sound in your surroundings, thus enabling you to do a voiceover while you record your iPhone 14 screen.
3. Use the Volume Buttons to Take a Photo
As the Shutter button is located close to the bottom of your screen, you've likely almost dropped your iPhone 14 when taking a picture more than once.
So, try out this cool iPhone 14 hack to guarantee your iPhone's safety. Instead of the Shutter button, press either the Volume Up or Volume Down button once to snap your photo.
If you also want to use the Volume buttons to take burst photos, you'll need to go to Settings > Camera and toggle on Use Volume Up for Burst. This way, pressing and holding down on the Volume Up button lets you take a burst.
4. Take a Picture While Recording a Video
Want to capture a moment as a photograph, but you're in video recording mode? This effortless iPhone 14 hack has you covered. Next time you're recording a video, tap the white button next to the red Record button. Your camera will then take a picture without disrupting your video recording.
5. Delete Duplicate Photos
Apple's latest Photos app lets you quickly and easily delete duplicate photos to help you save iPhone and iCloud storage.
Just open Photos and tap on 'Albums'. Scroll all the way down until you see 'Duplicates' in the list near the bottom of the page. Now you can either hit 'merge' near each match, or hit 'select' at the top and then manually choose each image you want to delete and hit the delete trash can icon at the bottom.
6. Enjoy Built-In Nature ASMR on Your iPhone 14
For ASMR lovers, this iPhone 14 hack will ensure you'll have your ASMR fix even if your internet is down. You can rely on your iPhone 14 to provide calming background sounds while you stay focused on your work or studies.
In the Settings app, tap Accessibility. Scroll down to the Hearing section and tap Audio/Visual. Tap Background Sounds, toggle on Background Sounds, and tap Sound. Here, you can choose from Ocean, Rain, and Stream for some relaxing nature ASMR.
7. Hide Apps Without Uninstalling Them
This iPhone 14 hack helps to secure your privacy and is one of the ways to hide personal content on your iPhone 14. If you're using an app but don't want others to know you downloaded it on your iPhone 14, you can choose to hide it from your Home Screen.
On your iPhone 14's Home Screen, long-press on the app. Select Remove App and tap Remove from Home Screen. This moves your app to the App Library. To go to your App Library, swipe left on your last Home Screen page.
8. Edit or unsend iMessages
Sometimes when you message you'll likely either a) regret it immediately and want to unsend or b) produce an embarrassing typo. Perhaps even both. Thankfully in iOS 16, there's a solution to those problems. You can unsend, or edit, iMessages now.
Open Messages, type your message as normal and – once you've sent it – long press that message. You'll see both 'Edit' and 'Undo send' as options in the drop-down menu. Choose whichever you want to use at the time. But be warned, if the person you're sending it to doesn't have iOS 16, it won't appear as unsent for them, they'll still see the message.
9. Use Your iPhone 14 Scientific Calculator
Besides basic calculations on your iPhone 14, you can determine the power of a number, calculate square and cube roots, and more on your device. All you need to do is go to the Calculator app and rotate your iPhone 14 to landscape orientation to access the scientific calculator.
For this iPhone 14 hack to work, check that you've disabled Portrait Orientation Lock in the Control Center.
10. Use your iPhone 14 as a Tape Measure
Did you know you can use your iPhone 14 to measure length, width, and height? There's a built-in app called Measure on your iPhone 14. Launch it and select the Measure tab.
Point your iPhone 14 at the item, make sure the white dot on your screen hovers over the measurement starting point, then tap the Add icon. Next, move your iPhone 14 so that the white dot also shifts to the measurement ending point. Again, tap the Add icon. Tap the measurement to view it in both centimeters and inches.
11. Receive Notifications at a Particular Time Only
When your notifications pop up every other second, it's incredibly tempting to respond to the latest text message, comment, or story reply. To better focus on your task at hand, use this practical iPhone 14 hack to set up your notifications so that they only come in at a specific time.
Head to Settings > Notifications > Scheduled Summary. Now, enable Scheduled Summary and toggle on the apps you want to receive scheduled notifications from, and set the time for the summary.
12. Take a Full-Page Screenshot
For this iPhone 14 hack, what we mean by full-page screenshot is the complete webpage, and not just the parts visible on your iPhone 14 screen. For example, let's look at how you can take a screenshot of an entire article in Safari.
First, go to your desired webpage and wait until it fully loads. Next, take a screenshot on your iPhone 14. Select the Full Page tab, tap Done, and choose Save PDF to Files. Select your preferred folder and tap Save. Lastly, head to the Files app to view your full-page screenshot.
13. Enable iPhone 14 Startup Chime
Apple has been making great strides to improve the accessibility features on iPhone models. Along with Live Text, Apple Watch Mirroring, and others, the iPhone 14 introduces the ability to enable chime every time your iPhone turns on or off. This is similar to the Mac, which also features a different sound whenever your Mac is turned on.
As is the case with many of these accessibility features, the iPhone 14's startup chime is not turned on by default.
Open the Settings app on your iPhone 14.
Scroll down and tap Accessibility.
Scroll down until you reach the Hearing section.
Tap Audio/Visual.
Tap the toggle next to Power On & Off Sounds to turn this feature on.
Once enabled, the startup chime will sound off as soon as the Apple logo appears when holding down the Side button. The obvious goal of adding this startup chime is to provide some indication to users as to when their iPhone 14 turns on. It's an interesting decision and one that wasn't even revealed until after the iPhone 14 was released to the public.
14. Enable Battery percentage indicator
There's a new battery percentage indicator that you can enable to show the actual percentage in the battery icon in the status bar of your iPhone 14. To activate it, just go to Settings > Battery and toggle on the 'battery percentage' option.
15. See the password for the Wi-Fi network you're on
One feature that arguably should have existed for a long time is the ability to see the password for the network you're connected to. On iPhone 14 you can. Just open Settings, tap 'Wi-Fi' and tap the info icon next to the network you're connected to. On the next screen you'll see 'Password'. Tap it, and it'll use FaceID to check it's you, and reveal the passkey.
Cool iPhone 14 Hacks to Make the Most Out of It
We hope this list of awesome iPhone 14 hacks and tricks has helped you discover new things you can do on your iPhone 14 and perhaps made you love your smartphone even more!
It's incredible how these small yet incredibly convenient features are already built into the iPhone 14 before we even realized we needed them—and we only just scratched the surface of what your iPhone 14 can do.