If your iPhone isn't working properly, one of the basic troubleshooting tips in this guide is almost guaranteed to fix it.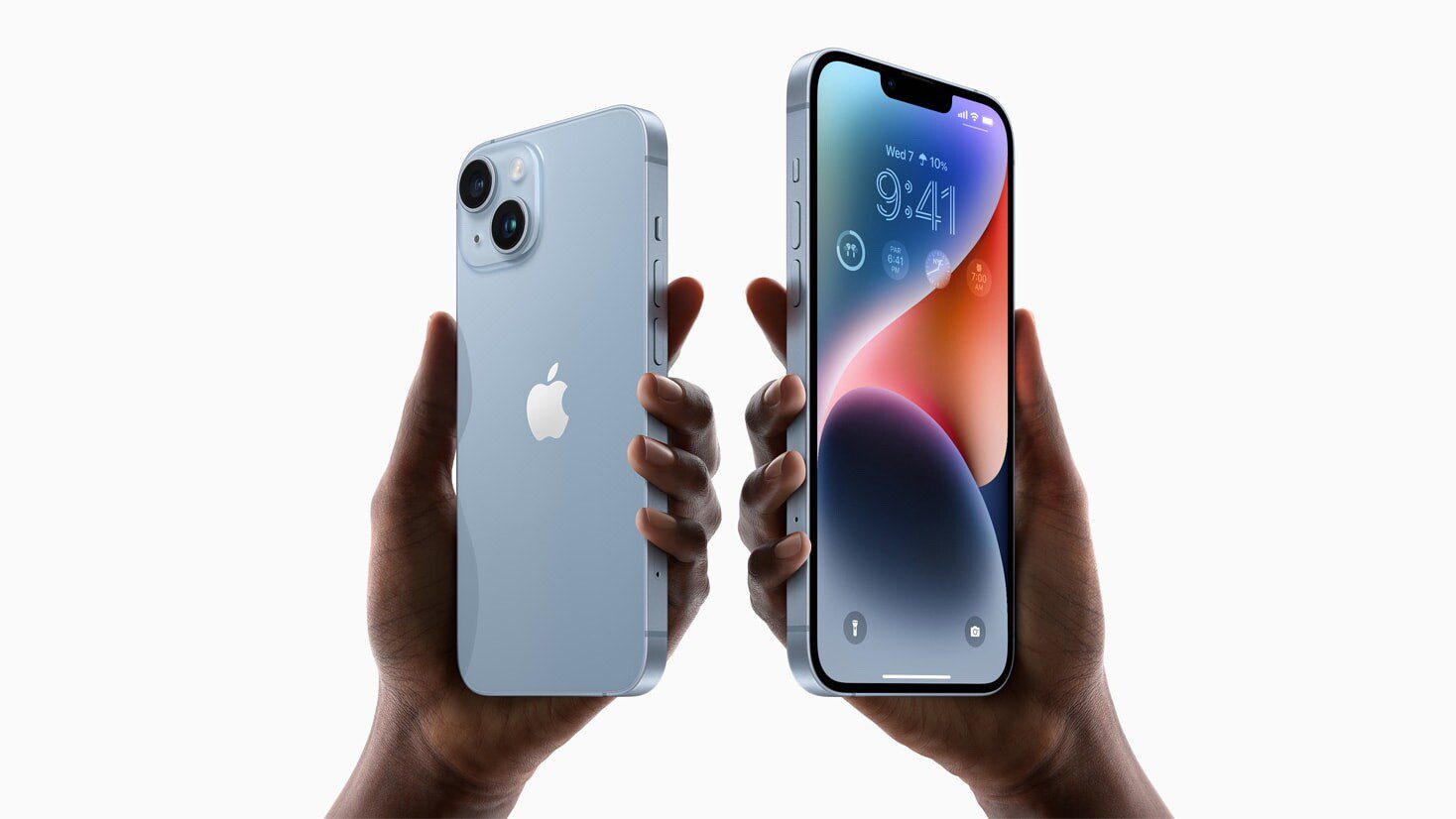 It's no doubt that we are huge fans of the iPhones here. Fanboying aside, we have to admit that Apple iPhones are far from perfect, and various issues pop up from time to time. While some are device-specific, some problems are caused by the OS itself. Here are some general problems that iPhone users face and potential solutions on how to fix them!
What Are the Common Issues Many iPhone Users Face?
As you use your iPhone and install apps over through the years, you might encounter various problems, such as:
Your iPhone won't turn on
The screen isn't responding
It won't connect to Wi-Fi
An app has become unresponsive
The iPhone isn't charging
It runs slower than it used to
iOS randomly crashes
You can't get past the boot up screen
So, if you encounter any of these issues—or others—don't take your iPhone to the Genius Bar just yet. Try some of our basic troubleshooting steps below and see if they'll fix your issue.
How to fix common iPhone problems
1. Charge the iPhone
If you press the Power button and your iPhone doesn't respond at all, check if your smartphone is charged. One reason it won't turn on is that someone might have borrowed your device, used it until empty, and forgot to tell you about it. Alternatively, you might have neglected the low battery sign when you put it away and totally forgot to recharge the Smartphone.
Also, when you're recharging the Smartphone, don't just plug and leave it. Wait for the iPhone to show the charging prompt before leaving it—that way, you can be sure it's really charging and there's no issue with the charging cable or brick.
2. Check the Lightning Cable and Charging Brick
In case the iPhone refuses to charge after you plug it in, check if the issue is with the cable or the charging brick. To do so, try another cable and charging brick combination to recharge your device. If this works, then your Smartphone doesn't have a problem, but your charging accessories do.
Before buying a new charging brick or cable, determine which of them has a problem. Test your cable by plugging it into another brick that you know works, then attach it to your iPhone. If the Smartphone recharges, the issue lies with its original charging brick, but if it doesn't, you need to replace your Lightning cable.
3. Close Frozen Apps Completely
Sometimes, you have to deal with an unresponsive app. If the open app doesn't respond, you might think you're stuck until the issue resolves itself or your Smartphone runs out of battery. But don't despair: you can still recover your Smartphone. All you need to do is switch to the Recent Apps view.
If your iPhone has a Home button, double-click on it to open Recent Apps. If you have a newer iPhone without a Home button, swipe up from the bottom and pause your finger in the middle of the screen. Once done, you will return to the Recent Apps view if you have other open apps; otherwise, you'll see your Smartphone's main screen.
4. Reinstall Your Problematic App Or Apps
If only one or two of your iPhone apps is not working properly, your next step is to reinstall the problematic iPhone apps. In-short, this requires you to delete and re-download the problematic applications from the App Store.
To delete an app, find its icon on the Home screen or App Library. Press and hold the app icon until the menu appears. Tap Remove App > Delete App > Delete to uninstall the app on your iPhone.
To reinstall, open the App Store app and search for the application you just deleted. Once you've found it, tap the Cloud icon to the right of its name. The app will then be reinstalled on your iPhone and appear on the Home screen.
5. Force Restart the iPhone
For cases where your iPhone has completely stopped responding to your taps and button presses, your next option is to force restart your Smartphone. This can also help fix a variety of other bugs that might be afflicting your iPhone. There are different ways to do this, depending on your iPhone's model.
If your device has a Home button, press and hold it simultaneously with the Power button. The screen will go black after around three seconds, and then you'll see the Apple logo appear after another 12 seconds.
If your iPhone doesn't have a Home button, you'll have to use this procedure:
Quickly press the Volume Up button.
Quickly press the Volume Down button.
Press and hold the Side button until your iPhone restarts.
6. Check for iOS and App Updates
Although force restarting your iPhone might clear some temporary issues, some problems might crop up again if they're caused by a persistent software bug. For this reason, you should check if either the relevant app developer or Apple has released an update for your iPhone software.
First, look at your installed apps to see if they need an update. To do so, open the App Store, then tap on your Profile Icon in the screen's upper-right corner. In the Account view, scroll down until you see Upcoming Automatic Updates. If all your apps are updated, you won't see it. But if you see this list, tap on Update All.
Now, to check if your iPhone has the latest iPhoneOS version, go to Settings, then tap General > Software Update. A new window will load while your device checks Apple's servers for any new iOS versions.
If there's a new version, you will see it under Software Update. Tap on Download and Install. Your iPhone will ask you to enter your passcode when you do that. When the download is complete, you'll see a notification next to General in the main Settings menu. Tap on it, then tap Install Now. The Smartphone will verify the update, restart, and install it.
7. Free Up Some Space
One factor that many iPhone users neglect is storage space. If you only have an entry-level iPhone, chances are it only has 32GB or 64GB of storage. While this may seem like ample storage at first, you'll soon find yourself running out of space as you add photos, videos, apps, and documents.
For an iPhone to run smoothly, you should keep at least 2GB of available space. To check your free space, go to Settings, then tap General. In the General view, tap on iPhone Storage. From there, you'll see how much free space your device has left.
We recommend that you enable the Offload Unused Apps option to offload any apps you haven't used in a while to save space. This will remove the app while keeping all your data saved to the iPhone.
8. Reset Your iPhone's Network Settings
Another problem that many users run into is their iPhone's inability to connect to the internet. If your iPhone won't connect to a specific network, but can connect to other Wi-Fi networks, then the issue might be with your router. But if it can't connect to any network, there might be a settings error.
The best course is to reset your iPhone's network settings. This makes the iPhone forget all connections saved on it, including any Wi-Fi passwords you saved. Reset this by opening the Settings app, then tapping on General > Transfer or Reset iPhone. In the Transfer or Reset iPhone window, tap on Reset > Reset Network Settings. Once you've entered the passcode, tap on Reset to confirm.
9. Reset All Settings
If any of the steps above fail to resolve your issue, try to reset all settings. This will remove any customizations you made to the settings on your iPhone, including inside any third-party apps. But, all your data and the apps themselves will remain.
You will find the Reset All Settings option in the Settings app under General > Transfer or Reset iPhone. You then need to tap on Reset > Reset All Settings to execute the command. Like the previous step's procedure, enter your passcode to confirm your action and tap on Reset to proceed.
10. Erase All Content and Settings on Your iPhone
If you find your iPhone still not working after all the steps above, it's time for the nuclear option—reformatting your Smartphone. This iPhone factory reset option removes all the data on your Smartphone: apps, movies, music, pictures, and everything else. It wipes your Smartphone clean, making it like new. So, if you're resorting to this, be sure to back up your iPhone to iCloud or iTunes first.
To completely erase your iPhone, go to Settings > General > Transfer or Reset, then choose the option to Erase All Content and Settings and follow the prompts on screen. Once you've completed the reset process, your iPhone will then return to the Hello screen from when it was new.
Know Your Basic iPhone First Aid
While it isn't likely that you'll encounter a major error before you upgrade your iPhone, you should know how to deal with any that do crop up. That way, you won't need to wait for a Genius Bar appointment to be able to get your iPhone working again. You can just troubleshoot it for free and fix it yourself.