If you're having problems with your iPhone, iPad, Mac, Apple Watch, or any other Apple device or service, you can have Apple call you.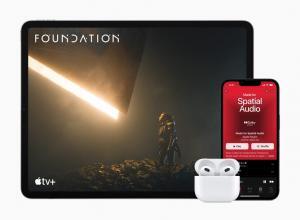 Of course, you can call Apple by phone, chat with the support team online, contact them with the Apple Support app, or send them a direct message on Twitter. . However, some people may prefer talking to a support person on the phone. Support technicians from Apple can call you regarding the issue you are having to help you fix it.
Here's how to request Apple's customer support team to call you if you need help with any of your devices or services.
Have an Apple support specialist call you
Apple has a support page that you can access using any device with Internet connection. In order to request Apple to call you, you just need to visit apple website and provide details about the issue you need help with and indicate that you want them to call you on the phone number you provide. This is a step-by-step process that ensures that your issue is correctly sent to Apple and that the right support person, who is specialized in your issue, can call you. Usually, within minutes, someone from Apple Support will call you and explain the options you have. You can also schedule a call from Apple so that you can receive the call when it fits in your calendar.
Without further ado, here are the steps you need to follow to get a help call from Apple support specialist:
Step 1: Open a web browser like Safari and visit the Apple Support Product Selection website by clicking on this URL: https://getsupport.apple.com/products)
Step 2: Choose the device or service with which you need help.
Step 3: Choose the problem you're having with this device or service.
Step 4: Select a subcategory and click Continue.
Step 5: Select the Call option. Under the Call option, you will see the wait time also. It is usually a few minutes.
Step 6: Indicate the time when you want a callback. You can have them call as soon as possible, usually within minutes, by selecting Call Now, or you can schedule a call within the next seven days by choosing Schedule a Call. If you want to schedule a time, you will be asked to enter your available times. After you enter your preferred time, enter your phone number, first and last name, and your email. If you schedule a call, there will be a box saying, "text me a reminder." Select this box if you want to receive a reminder before the call from Apple. After you fill out the fields, click Continue.
And that's pretty much it. The next screen is your confirmation screen. You will see a Case ID number. You can use this Case ID to contact Apple later. You will also see two buttons: Rescheduleand Cancel. Apple will also send you a confirmation email that contains these details.
Now, just relax, and wait for Apple to call you.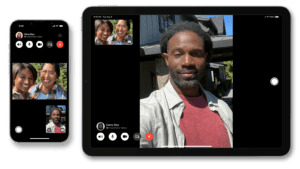 Please note: When you request a callback from Apple Support, you need to be ready with your device's serial number. This will save you time when the customer service agent asks for it.
To find the serial number of your iPhone, iPad, iPod touch, or Apple Watch, go to Settings > General > About. Then you will see your device's serial number just under the Model Number.
To find your serial on a Mac computer, click the Apple icon at the top-left corner of your screen and click to About This Mac. You will then see your serial number at the bottom of the pop-up window.
There are also other ways to find your Apple product's serial number, and the customer support rep can assist you if you're having trouble.